Brother Sewing Machine Reviews
Interested in Brother sewing machines and want to learn more? Check out our Brother sewing machine reviews here.
Brother is one of the most well known brands of sewing machines. They have machines for heavy duty sewing, machine embroidery, quilting, fashion design sewing, and more! No matter if you are a beginner sewer or an experienced sewer looking for a more advanced machine, Brother will have something at your price point.
Most Popular Brother Reviews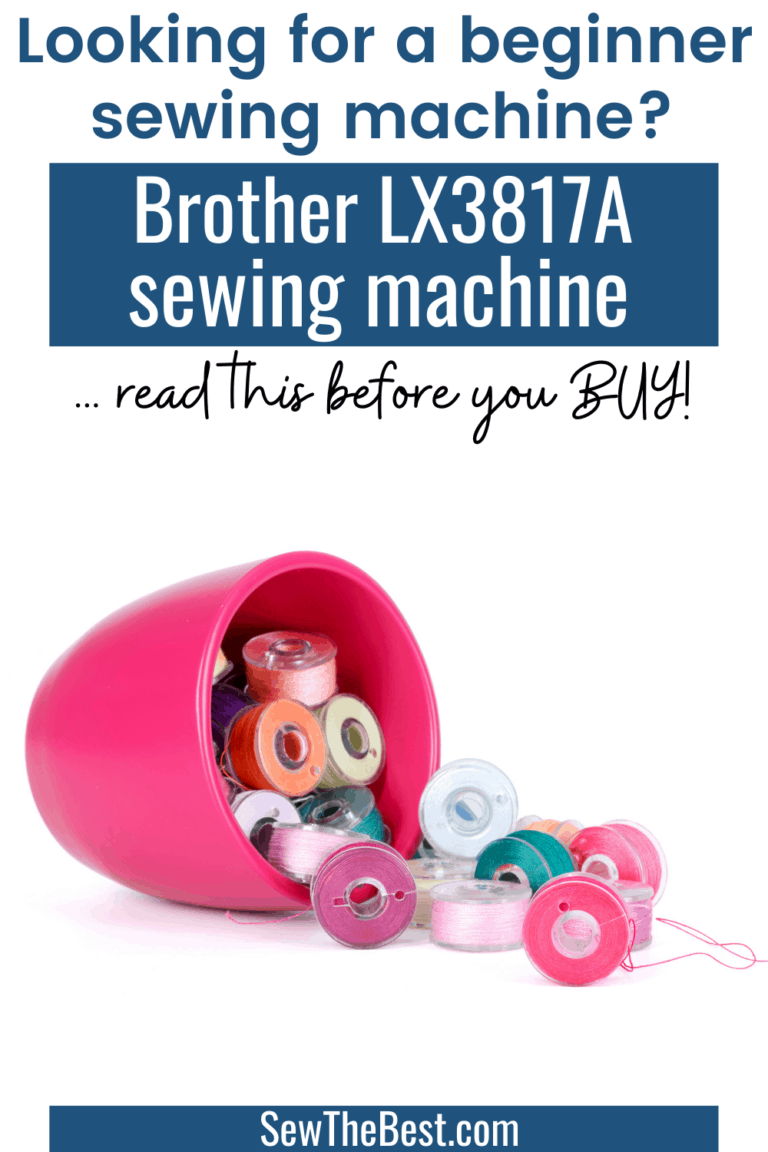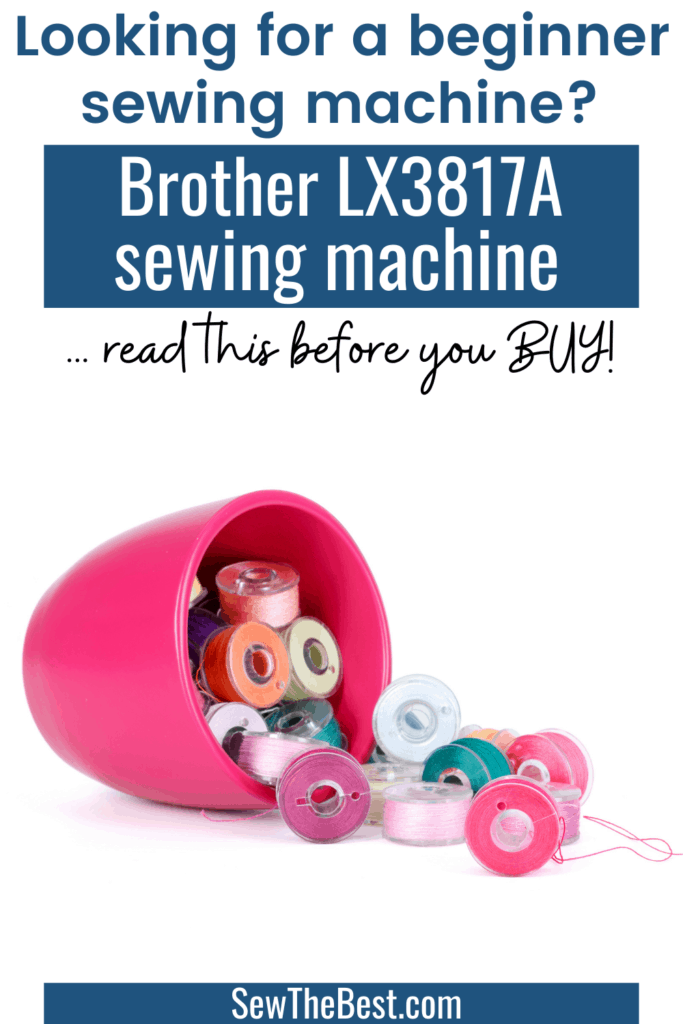 Looking for a beginner sewing machine? Read this Brother LX3817A review before you buy! Brother LX3817A sewing machine, beginner sewing machine, basic sewing machine.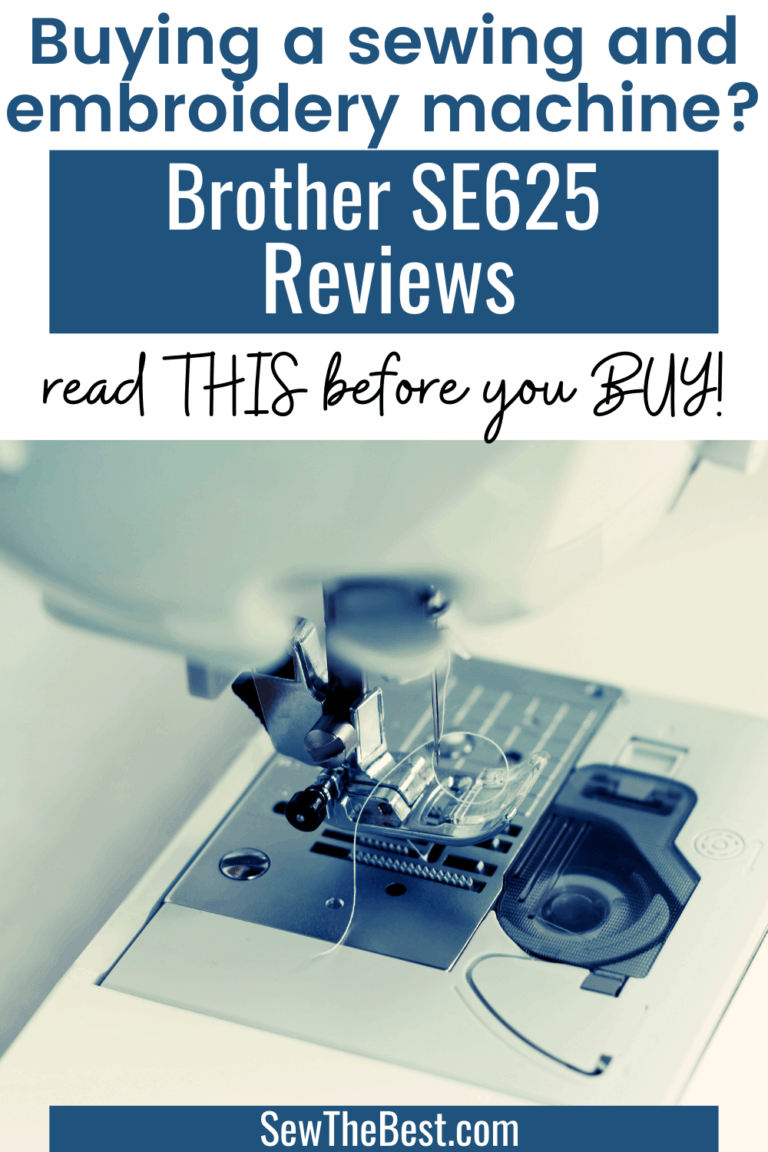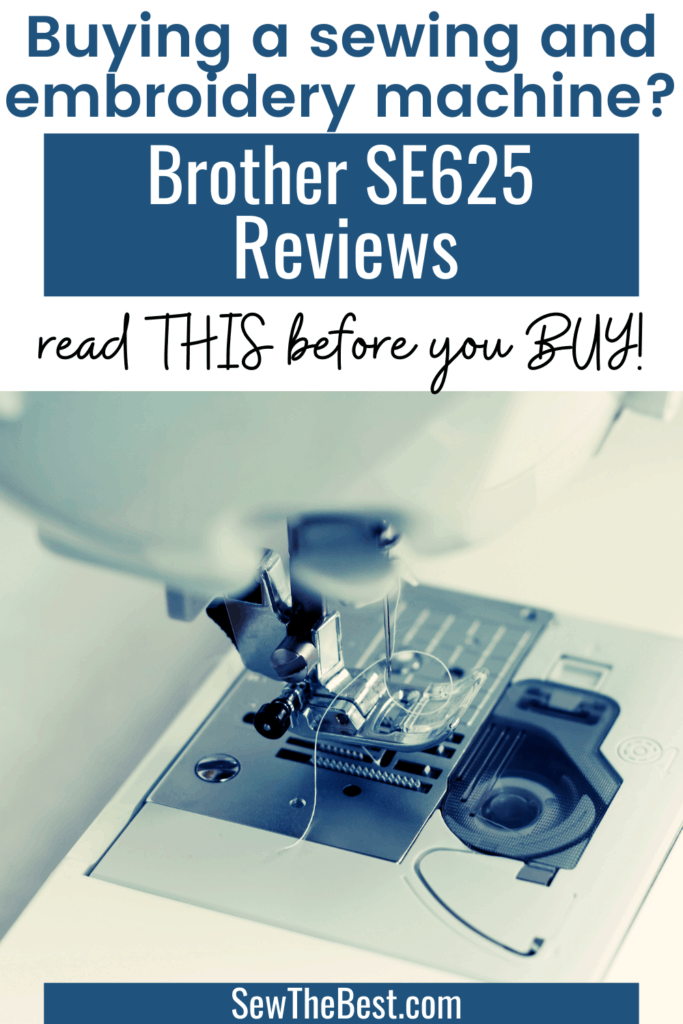 Buying a sewing and embroidery machine? This computerized machine can do both regular sewing as well as machine embroidery. Read this before you buy!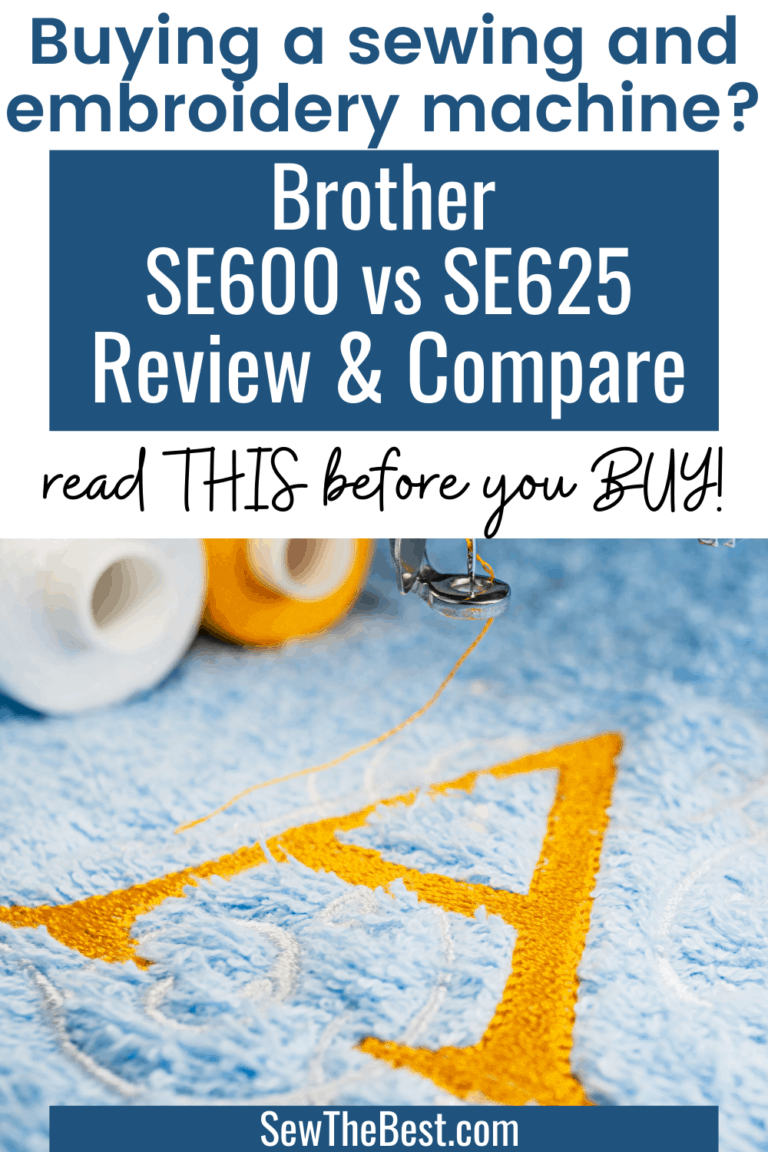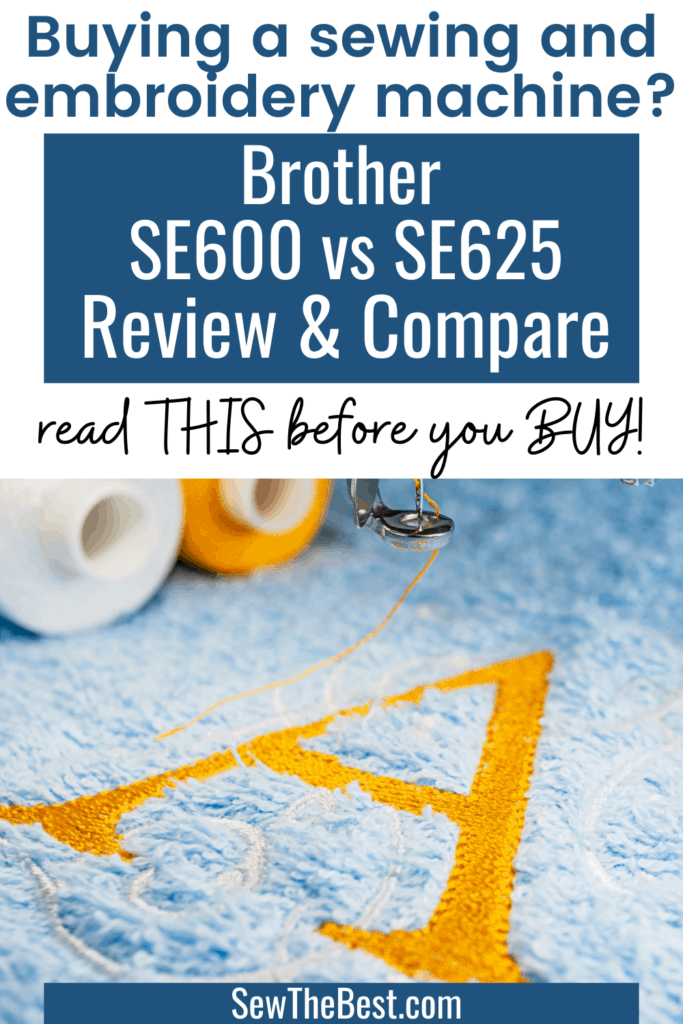 Thinking about buying a Brother SE600 or Brother SE625? Read this review and comparison of the two machines before you buy!
Brother Sewing Machine FAQ's
What features should I look for in a new Brother sewing machine?
Brother sewing machines these days come with some pretty nice features standard. Most machines have a semi-automatic needle threader feature ( so much nicer than trying to thread a needle by squinting at it and stabbing it with the thread ). Other key things to consider are the number of built-in stitches a machine has, if the machine is mechanical or computerized, and what types of fabric a machine can sew. Brother makes a wide range of sewing machines, so be sure to consider your sewing needs before purchasing one. If you are planning on sewing primarily denim and jeans, you would need quite a different machine from someone who primarily makes large quilts or embroiders. Remember, the best machine for me may not be the best sewing machine for you – it all depends on what you need.
What features should I get in a Brother sewing machine for fashion sewing?
For fashion sewing, some of the most important features are:
Sewing speed
Stitch options
Built-in free arm
Ease of use
Some nice to have features for fashion sewing are:
Monogramming
Adjustable max sewing speed
Computerized machine with automatic thread tension and stitch settings
Drop-in top bobbin
Backlit color touch LCD screen
Automatic thread cutter
Lock stitch
Stitches printed on the front of the machine
What features should I get in a Brother sewing machine for quilt sewing?
For quilt sewing, some of the most important features are:
Extension table for working on large projects
Ability to drop the feed dogs
Stitch selection
Walking foot
Large throat space
Some nice to have features for quilting are:
Computerized machine with automatic thread tension and stitch settings
A variety of decorative stitches
Bobbin thread sensor to tell you when you are about to run out of bobbin thread
Programmable needle up / down position for stopping
Monogramming or machine embroidery capability for customizing
A hard case for taking the machine to quilting sessions or classes
Backlit color touch LCD display for viewing stitch settings
Ability to program in a stitching pattern for topstitching
What is the difference between a computerized and a mechanical sewing machine?
These days there are two main types of sewing machines, computerized sewing machines and mechanical sewing machines. Mechanical sewing machines are closer to what you think of when you remember your Grandma's sewing machine. These machines are controlled by various levers and knobs on the machine. Each setting needs to be manually controlled and changed on the sewing machine. Computerized sewing machines have a computer on board to assist with some of the settings. Computerized sewing machines range from just having a computer translate button presses into the appropriate settings – stitch length, stitch width, stitch selection, etc. Computerized sewing machines often have many more built-in sewing stitches than mechanical models, including hundreds of decorative stitches. A computerized sewing machine can have much more automation built in such as setting default stitch length, width, and tension when you select a stitch. More advanced computerized sewing machines can even have new stitches imported into the machine like a new computer program. That way you can add in your own stitches! They can also sew programmed patterns and designs on their own, like with machine embroidery.
Does Brother make good sewing machines?
Brother makes good sewing machines. Their machines are get great reviews and have good durability. Brother sewing machines also come with Brother at your side support, for helping you solve any challenges with the sewing machine that do happen. Brother machines also come with a limited 25 year warranty provided you purchase them new through a licensed dealer.
Does Brother make the best sewing machines?
Brother makes some of the best sewing machines, along with Singer, Husqvarna / Viking, Bernette / Bernina, Janome, and Juki. Each sewing machine manufacturer makes slightly different machines with different features. So the perfect machine for you may be completely different from someone else's best machines. In general, Brother sewing machines have a high ease of use, good durability, and good features for the price point. The best Brother sewing machines have more cutting edge and advanced features that are rare to find on other machines.
New Brother Sewing Machine Reviews
Best Sewing Machines Under 100

Are you on the hunt for a reliable sewing machine that won't break the bank? Look no further! In today's blog post, we're diving into the world of sewing machines under $100. Whether you're a beginner looking to explore your creative side or a seasoned pro in need of a backup machine, we've got you …

Read more
Should I buy a Brother Sewing Machine?
Brother sewing machines are pretty great sewing machine at a good price. They have tons of features standard with them, and their more expensive sewing machines have some truly advanced features. Brother has a great machine for any skill level of sewer, from first time sewers to more advanced sewers. Brother makes affordable sewing machine, coming in considerably cheaper than some other sewing machine brands. They are still good quality, very durable and reliable, sure to last you a long time. In general, Brother makes an excellent sewing machine that would make a very good new sewing machine for you.
All of our Brother Sewing Machine Reviews: