Are you wondering "What's a serger?" Then this is the post for you! In this post, I go over what a serger is and what it does. I'll talk about if you need a serger or not and how much serger's cost.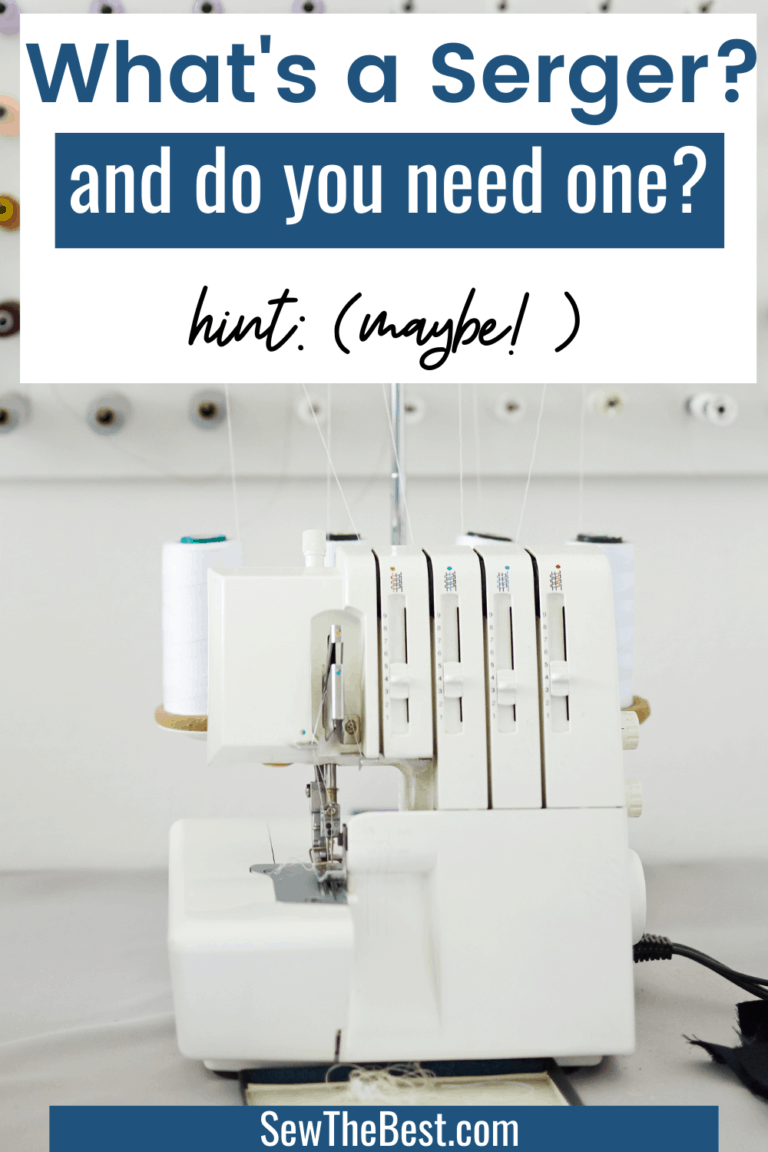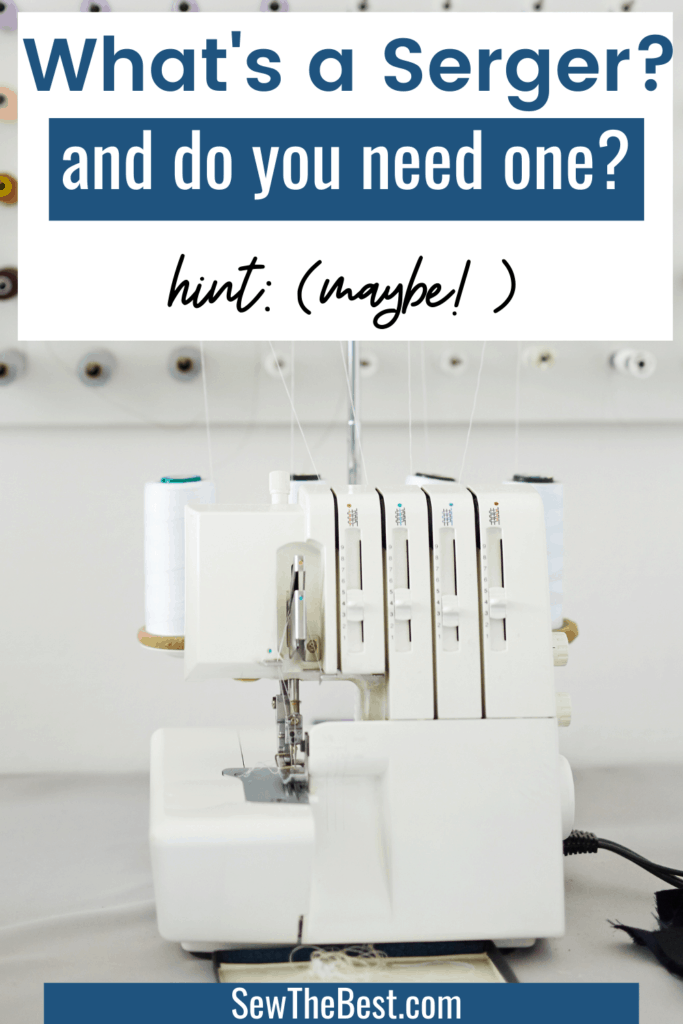 What's a serger?
A Serger is a specialized machine designed to finish the raw edges of fabrics. Sergers finish the raw edges of fabrics by looping and encasing them in multiple threads of fabric at a time. Sergers can use anywhere from two to eight different spools of thread at a time to finish the edges of fabric.
What does a serger do?
Sergers are machines dedicated to finishing the raw edges of fabrics. Sergers make a cleaner and more professional looking fabric edge than a standard sewing machine with a zig zag stitch. This fabric edging is also more durable than a zig zag stitch, so your work will hold up better over time. Sergers also sew extremely fast. Some sergers sew as fast as 1700 stitches per minute! This means you can finish the edges of your fabric in record time compared to using a sewing machine.
Sergers have different capabilities depending on the machine. In general, the more spools, or "cones" of thread a serger users the more abilities it has. Your basic serger with only a few cones of thread can do general edge finishing. As you add more capabilities to a serger, they gain the ability to do additional types of edge finishing, like a rolled hem. Some sergers can also do a stretchy edge finishing treatment. This stretchy edge finishing is great for knit fabrics.
Do I need a serger?
No, you do not need a serger to sew quality projects. People have been sewing for decades, and sergers are relatively new inventions.
If you sew a large number of projects like clothes where the edges see heavy wear then you might want to buy a serger. If you hate sewing the edges of your fabric before sewing, then a serger would be a good choice for you with how fast it can finish the edges of your fabric. If you want your work to look as professional as possible, then you would want to buy a serger. If you are working with knit fabrics and want to retain the stretch, then you will want to use a serger to finish the edges of your fabric.
How much is a serger?
Sergers range in price drastically depending on what type of serger you are getting. Sergers start at about $300 and go up from there. Heavy duty industrial sergers can cost thousands of dollars. Most home sewers will be perfectly fine with a basic serger with good reviews. Home sewers who do a high amount of sewing might want to splurge for a high quality, non-industrial serger that can last a bit longer.
Looking to buy a great serger? Check out this post on the best Brother sergers.
In Summary…
Sergers are very useful machines that finish the edges of your raw fabric. They make more durable edges than just a sewing machine with a zigzag stitch. Sergers also sew much faster than sewing machines. If you want your projects to have high quality and professional looking fabric edges, then you should get a serger.
Related Articles